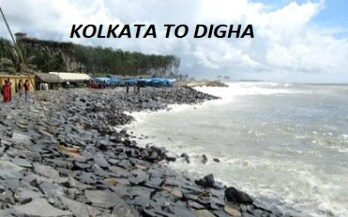 Read what our guests have to say:
Reliable car Service of Kolkata car Rental
We had taken the services of Kolkata Car Rental for the our Kolkata Digha Tour by Tempo Traveller. The vehicle provided was very well maintained and driver Pradeep was very courteous and helpful. We had our aged parents with us and pradeep helped them at every stage, from getting on and off the vehicle to helping us with our luggage.
Would definitely recommend Kolkata car Rental services to our friends and relatives.
---
---
---
---
---
Rajen Thapa , Kalimpong
Date: 2019-03-23
Best car hire service in Kolkata
I really enjoyed services of Kolkata Car Rental as we hired a Innova for our Trip to Digha. Car quality was excellent and it was cleaned properly every day before start of the journey.

I was with Mr Pradeep for 4 long days and it was memorable 4 days. Pradeep was very prompt and reliable as he guided us through out the journey. He had excellent driving skills and would recommend good restaurants from time to time in Kolkata and Digha.
He was very prompt to all our requests and no demand from us at all. It is hard to find this kind of service and driver. Thank You Kolkata Car Rental.
---
---
---
---
---
Smitha Nagaraju, Hyderabad
Date: 2019-03-18
Tempo Traveller for Digha
We were from South India and were fortunate to have Mr Singh as our Driver from Kolkata to Digha. As we knew very little Hindi or Bengali, Mr Singh helped us in our journey as he knew English, Hindi and Bengali. We felt very safe and secure. Our trip was wonderful. Would Highly recommend Kolkata Car Rental for their professional Service.
---
---
---
---
---
Sriganesh Perumal, Madurai
Date: 2019-02-17
Reliable service for Kolkata Digha Dzire hire

I and my husband were from Mumbai and had a stopover at Kolkata for 4 days. We decided to hit the Digha Beach. We used Kolkata Car Rental for hiring a car.
We were provided with a brand new Swift Dzire from Kolkata for the Digha Tour. We were very pleased with our driver, Mr. Singh. Mr Singh knew Kolkata roads very well as he is a veteran in the field and provided us with all the relevant information on our Digha Tour. He also helped us see all the places we wished to see . I highly recommend their services.
---
---
---
---
---
Rakesh Agarkar, Mumbai
Date: 2019-01-03
Tata Hexa for Kolkata Digha
Great service! Kolkata Car Rental provided us with a pleasant driver, who arrived on the dot to pick us for our trip to Digha. We were six of us and were provided with Tata Hexa -- quiet similar to Toyota Fortuner, with ample leg space.
Driver Mr Dhruv was also quiet knowledgeable with excellent driving skills and guided us throughout the journey. We would highly recommend their services.
---
---
---
---
---
Rahul Agrawal, Jhunjhunu

Date: 2018-12-07
Tempo Traveller for Kolkata Digha Tour
Booked a 17 Seater Luxury Tempo Traveller from Kolkata Car Rental for Digha. I called Mr Sandeep and booked over the phone. Mr Pradeep, who was quiet a gentle person drove us to Digha, a drive of 5-6 hours.
We stopped at Kolaghat for refreshments and started again. The 2N 3D weekend trip from Kolkata to digha was wonderful. We would highly recommend Kolkata Car Rental.

Date: 2018-07-19